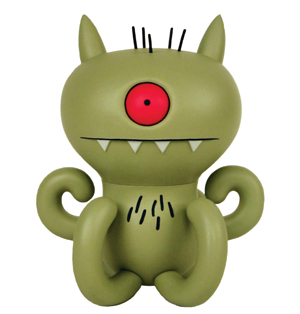 Target is the grandpa of he Uglydolls. As he always says: "Hair means I'm smarty!" So what's up with the small size and green color? Even when Target was younger he was still the oldest! What Target really wants is a nice comb or brush for his lovely hair style...but if you kick back with him and pat his head a few times a day, he'll stay happy enough to continue his long winded tales of wisdom. On and on he'll go. Lalala.
Ad blocker interference detected!
Wikia is a free-to-use site that makes money from advertising. We have a modified experience for viewers using ad blockers

Wikia is not accessible if you've made further modifications. Remove the custom ad blocker rule(s) and the page will load as expected.