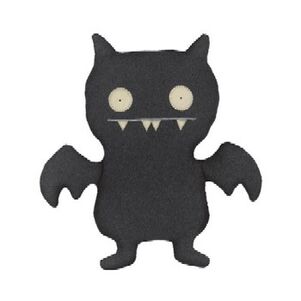 Ice Bat Has Gone On A Adventure Everyday With Louis!
He And OX, Ar Always On Go!
Wage, Babo, and the Uglydolls decide to go on a sort of Ninja type mystery adventure, a sort of quest. The mission? You know the cookies and snack foods you have been munching on? Yeah they want some of those. Or more than justsome. Probably all. Ice-Bat lives in the freezer. Yeah but can he crash at your freezer while he is on this whole Ninja mystery mission-adventure dealio?
Ad blocker interference detected!
Wikia is a free-to-use site that makes money from advertising. We have a modified experience for viewers using ad blockers

Wikia is not accessible if you've made further modifications. Remove the custom ad blocker rule(s) and the page will load as expected.