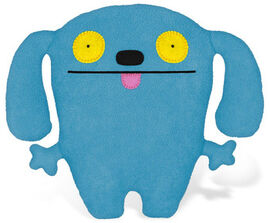 Look, OK, so let's just say Ket is smart in other ways. For example, while most of us put "4" as our answer when faced with "2+2" on a math test, Ket draws little UFOs in the answer column. I mean, who are we to argue with that? Are there UFOs? Ket's reply is always:"Do the math!" How do you know for sure that Ket is no dummy? Just look at his choice in friends! Yes, you. Ket would like to hang out with you and talk about whatever is on your mind, as long as that means UFOs.Or chocolate.
Ad blocker interference detected!
Wikia is a free-to-use site that makes money from advertising. We have a modified experience for viewers using ad blockers

Wikia is not accessible if you've made further modifications. Remove the custom ad blocker rule(s) and the page will load as expected.