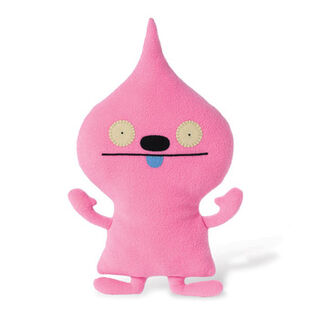 ???
He's loosely based off of the flat woods monster, but that's all we know.
There was an exclusive FAO Schwarz variant of Flatwoodsey (red in color) released in 2010. At that time, the following advertising info was released:
"Life has many mysteries. Well here's a big one for ya!... Flatwoodsey! And while her origins are a mystery, her love of spending time with you is grounded in reality. What better way to explore the unknown, than with FAO, Flatwoodsey, and you."
From this we know that Flatwoodsey is actually one of the few female Uglydolls.