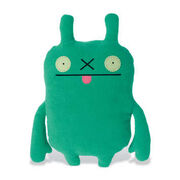 Brip works down at the local coffee cake shop. He serves thousands of pies and cakes each and everyday, yet he's not once taken a bite for himself! Not one taste! So we're hoping you would be OK with showing him around your much larger world. Brip needs to be shown how wonderful the world really is, and what happens when genius enters the picture. That obviously you, right? Hello?
Ad blocker interference detected!
Wikia is a free-to-use site that makes money from advertising. We have a modified experience for viewers using ad blockers

Wikia is not accessible if you've made further modifications. Remove the custom ad blocker rule(s) and the page will load as expected.