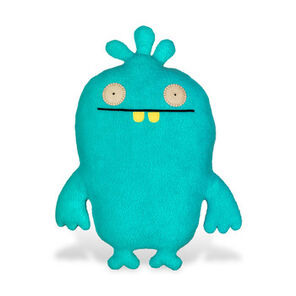 Babo's Bird Is A Loving Man who Was In A Cartoon Called: MYNUS SINGS!!!!!
You know how everyone looks like their pet? Well, Babo looks just like his pet peeve! BIRDS! Babo can't stand birds! They always eat the crumbs his cookies leave behind! Well, too bad because one bird has taken a liking to Babo and now likes to call him mommy. Sounds serious, right? And Babo doesn't have a mean bone in his body. So now Babo's Bird is... Babo's bird. Luckily Babo doesn't have shoulders either. Have any cookie crumbs?
Ad blocker interference detected!
Wikia is a free-to-use site that makes money from advertising. We have a modified experience for viewers using ad blockers

Wikia is not accessible if you've made further modifications. Remove the custom ad blocker rule(s) and the page will load as expected.